Get to know DP World for real
Really getting to know DP World: a warm welcome
You are applying for a job and invited for an interview. The interview is held in an office with a supervisor. You are told what the job beholds and what the shifts are, but…. Where exactly do you come to work? Does the company culture suit you? How's the working environment? Who will be my future colleagues?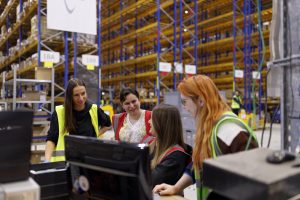 Individual qualities make the team

At DP World you can be who you are. That is why we think it is important that before you start working with us, you first come and taste the atmosphere in the warehouse. Does our way of working also suit you as a person? We would like to work with motivation, achieve goals together in a way where we use everyone's individual qualities and strength for this common goal. You can see and experience with your own eyes what the work entails in the various departments, who your future colleagues will be and in which environment you will be on a daily basis. With this approach we started organizing our Open Days.
Good acquaintance
The Open Day starts with a short introduction: what does DP World do, what does the warehouse look like and what are the activities within the various departments? But more importantly: Who are you? What exactly are you looking for? What do you want in a job and where can we find each other?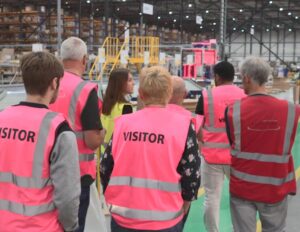 Where do you see yourself?
Our enthusiastic trainers take the candidates into the warehouse, so that the candidates get a good picture of the activities and the possibilities. Time is made by the supervisors to answer questions in the department itself. This gives the candidate the opportunity to see which activities and which department best suit his wishes, work experience and qualities.
Is there a click?
After the tour there is time for something a delicious pastery with a cup of coffee. The HR department of the warehouse is ready to answer any unanswered questions. This way we can immediately get acquainted and make a follow-up appointment with a click.
The Open Days are well attended and this is a perfect way for both the candidate and the warehouse to get acquainted.
DP World is also active on Facebook en Instagram. Follow, like and share our posts!