From the factory floor to the shop door
We have all recently become part of DP World and are proud members of the DP World Contract Logistics pillar. DP World's reach extends far beyond. Curious about the bigger picture of which we are part? Let us take you on a journey!
10% OF WORLD TRADE
DP World is now an integral part of the supply chain, moving 10 percent of global trade through our seamlessly connected global network of ports, terminals, economic and free zones, logistics hubs and maritime services. DP World offers Door-to-door freight solutions that bring the world closer together.
INTEGRATED LOGISTICS AND TECHNOLOGY SOLUTIONS
Respond quickly in a changing consumer landscape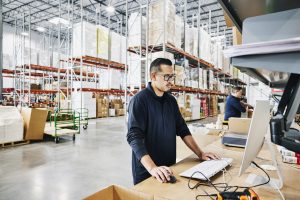 We understand the need to respond quickly to emerging trends in a rapidly changing consumer landscape. Our end-to-end solutions offer speed and efficiency. We combine various freight offers, advanced ultra-fast road transport and real-time insights to ensure that you are always one step ahead, regardless of the market in which you operate.
PORTS AND TERMINALS
Reshaping tomorrow's ports for today's cargo owners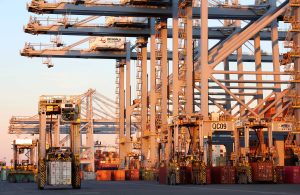 Ports and terminals are gateways to smarter, more efficient and safer global supply chains. We are working hard to rethink the future. We do this with breakthrough innovations in terminal handling designed to streamline our global network of ports and keep things running smoothly. Smart innovations like BoxBay, our intelligent high pallet racking (HBS) storage system, disrupt the usual business process: they increase terminal throughput, energy efficiency and safety, while reducing operational costs.
Looking to the future, we've invested in Virgin's revolutionary Hyperloop technology. This is an advanced, on-demand and incredibly fast freight pod system that will provide freight owners with synchronized, seamless and intelligent goods movement.
MARITIME SERVICES
Providing comprehensive global solutions for the entire marine industry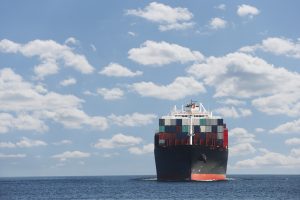 We are proud to offer world-class integrated logistics solutions, but we never forget where we started: at sea. Because as a leading provider of maritime solutions for governments and organizations around the world, we are actively working to develop universal maritime standards..
We operate on a large scale, completing over 300 projects a year at our dry docks in Dubai, home to some of the largest offshore fabrication newbuild programs ever. Our new slipway is capable of lifting two ships up to 2,500 tons. Our shipping services enable you to reach customers in ports in the Middle East, Asia and Africa.
ECONOMIC ZONES
Revolutionary solutions and systems that will disrupt global port logistics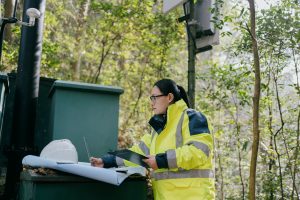 Technology has revolutionized the way we do business – and the logistics industry is no exception. From hyperloop delivery systems to automated warehouse stacking, we are at the forefront of disruptive technology. The DP World difference starts from the very beginning of your logistics journey. Our Cargoes and Searates platforms allow you to find the best routes and freight rates for worldwide shipping, along with secure payment and advanced container tracking. For freight forwarders, we also operate the Digital Freight Alliance that shares web-based tools to promote your service offerings to customers around the world and the World Logistics Passport, a unique loyalty program that creates new business opportunities for businesses in Africa, Asia and Central and South Africa. America.
Want to know more about DP World? Check out the website: www.dpworld.com .