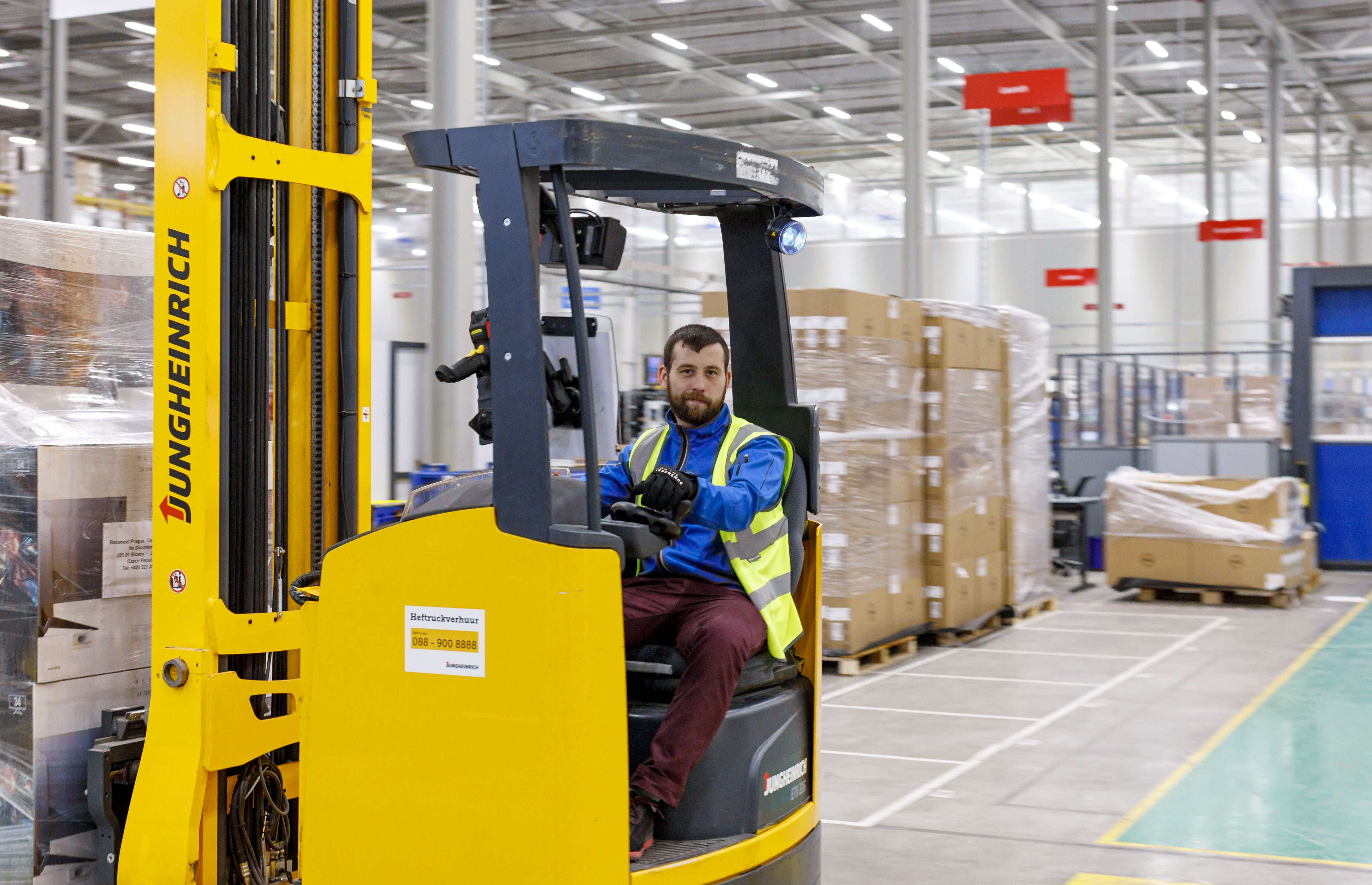 Reachtruck driver/forklift driver
Reachtruck driver/forklift driver at DP World
Do you enjoy driving a forklift? Can you display impressive steering and handling skills? Great! We often have vacancies for forklift drivers in our warehouses in Tilburg, Waalwijk, Venray, Amsterdam and Rotterdam.
You can be who you are
At syncreon you'll be part of a friendly team that works hard to get the job done in a safe and open warehouse environment. As a reachtruck driver/forklift driver, everyone looks to you to make sure that all incoming products go to the right place. Also, of course, that outgoing products are ready for shipment in good time. One great thing about this job is that you'll stay up to date with all the latest gadgets, because we work mainly with high-tech products like smartphones, laptops, tablets and TVs.
Grow with us
See below for the forklift driver vacancies currently open in our warehouses.
Vacancies
Reachtruck driver
Waalwijk
Flexibility
More info