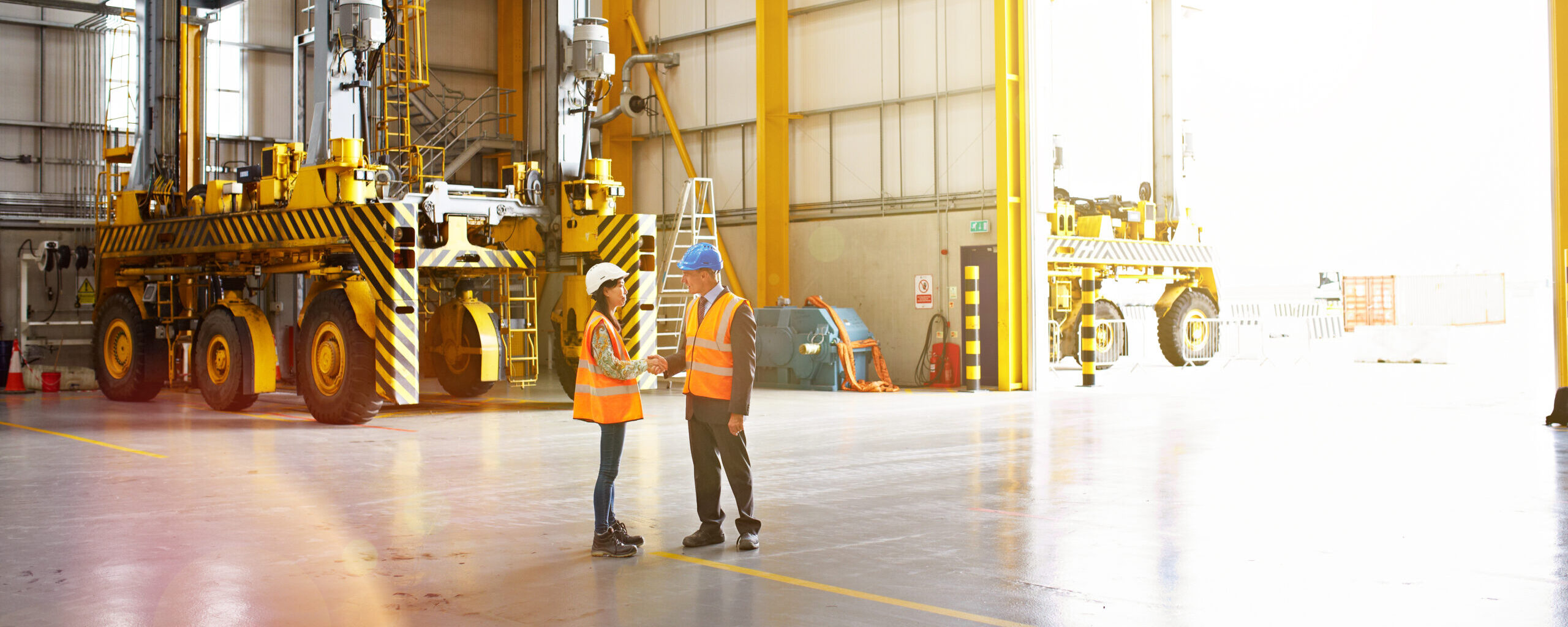 HR-Director Margit van der Laan talks about syncreon's mission
Taking care of our people
Margit: "We want to become the best employer in the Netherlands within logistics." Our vision on how this can be achieved is: Taking care our people. But not only that. We want to bring in the right talents. People who are integrated in the Netherlands and who live in the region. Only then can we build close teams in which people know each other and we look after each other.
Stability and flexibility
This requires stability and permanent people, we don't want people coming and going (anymore). That is why we offer good and, moreover, permanent contracts. We also find a work-life balance very normal, so there are opportunities to work part-time or in day shifts. We also understand that people want to continue to develop.
Growing and developing within syncreon
Syncreon is a large organization that is in full development, so growing as an employee is also possible within the company. That is why we are also setting up the Syncreon Academy in collaboration with the ROC. Employees can follow training there, paid by syncreon, to grow from operator, first operator, to supervisor. You will then obtain a fully-fledged, accredited diploma. We are also offering to learn Dutch. This training is for everyone who works at syncreon.
What will syncreon do to find the right people?
We are becoming more and more visible in the market, both online and offline. We have launched a new website. That's right, the site you're on right now! On it you will find vacancies for operators, supervisors, forklift and reach truck drivers. Because we need them the most, at all locations. We have also set up the referral program for syncreon employees. We will also participate in events in the region for logistics, at schools and job fairs.
What can you, as a job seeker, do?
Of course you can apply directly via this site. Look at vacancies, but you can also send in an open application. Every application receives attention and is discussed. It is important that people can speak English (and are willing to learn Dutch).
We are looking for people who want to grow and we are looking for people who are ready for the future. We offer all kinds of education and training options. Do you want to get your forklift driver's license? It's possible! We train managers on leadership skills and all kinds of conversation techniques, so that they are also ready for the change we are facing. So that we all have an eye for the person and for each other.
Our syncreon colleagues are actually our ambassadors; they know better than anyone what it is like to work at syncreon. We are going to ask them to share their experiences within this company via blogs on this site, so that you can get a better idea of what working at syncreon entails. You will read it soon here on this blog."
Syncreon is also active on Facebook and Instagram. Follow, like and share our posts!